EDB-MACH49 Webinar: Managing the Disruption, Leading the Rebound.
Join EDB as we host Mach49 for this interactive webinar where they will share insights and methods to drive new venture creation.
As we all ponder the implications of the unfolding crisis, we know that some businesses will pull back, conserve, and wait it out. Visionary leadership, on the other hand, will seize this once-in-a-generation moment to ideate, incubate and accelerate new ventures to disrupt competitors and forge new markets. NOW is the time to build. How should corporates use this downtime to identify opportunity areas and, with agility and speed, begin to develop a pipeline of new ventures to drive meaningful growth? When the dust inevitably settles on these challenging times, how can we emerge stronger and better? Will you lead or be left behind?
During this session, you will learn:
•
Why now, in the midst of a global crisis, is the best time ever to start or invest in a new venture.
•
How global businesses are beating start-ups at their own game, leveraging their own talent, assets and innovation to build ventures. Learn from case studies of Mach49-launched start-ups Clipsal Solar by Schneider Electric, Pear.AI by RWE and Tulli by Shell.
•
Why incubation isn't enough — methods and best practices to incubate AND accelerate.
•
The imperative of aligning the corporate decision makers and divisions - tips and case studies.
•
New cost-effective models Mach49 is introducing in Singapore to help APAC multinationals get started in building real ventures.
About Mach49:
With incubator hubs in Silicon Valley, Singapore, London, Boston and beyond, Mach49 works exclusively with global businesses including Shell, Schneider, Prudential, Pernod Ricard, Silicon Valley Bank, Stanley Black and Decker and others to do Corporate Venture Building and Investing that result in sustainable growth engines for their companies. Mach49 is made up of a very unique cadre of successful serial entrepreneurs, top-tier VCs and C-suite executives — an extremely experienced team that has collectively helped generate over $50 billion in market value during their operating careers with companies they have invested in, managed, created or built.
Event Details:
| | | |
| --- | --- | --- |
| Date | : | Thursday, 11 June 2020 |
| Time | : | 12:00pm – 1:00pm (SG Time, GMT +8) |
Speakers:
Linda Yates, Chief Executive Officer, Mach49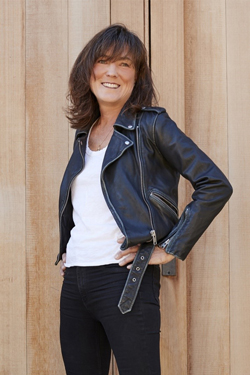 Linda is a seasoned CEO with over 25 years of experience creating global strategy and driving innovation for large multinationals around the world. Linda spent a decade as a member of the Board of Directors for NYSE-traded Sybase Inc. (now SAP) and has been a board member and advisor to many entrepreneurs and private companies. Linda was CEO of Strategos — pioneering the field of Corporate Innovation with Co-Founder and Chairman, Professor Gary Hamel. Prior to Strategos, she spent six years with the Mac Group/Gemini, where she was Head of the San Francisco office, co-head of the High Tech practice on the West Coast and, later, Europe. Her career began with two years at Smith Barney in corporate finance and M&A.
Linda is a Henry Crown Fellow with the Aspen Institute. She holds a BA in Foreign Affairs from the University of Virginia and a MA in International Relations and Comparative Politics from Stanford University, where she guest lectures. Linda is currently working with Harvard Press on her book tentatively titled, "Disrupting InsideOut: The How-to Guide to Creating, Building and Launching New Ventures," to be published in March 2021.
Paul Holland, Managing Director, Corporate Venturing and Family Office Practice, VC-in-Residence, Mach49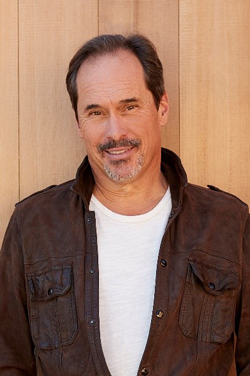 Paul has been a General Partner at leading venture capital fund, Foundation Capital, for 18 years helping take start-up companies from zero to $100M to IPO or acquisition. Prior to joining Foundation, he had an equally stellar operating career, joining Reed Hastings at Pure Software, ultimately running, Middle East and Africa and helping Pure have one of the hottest IPOs of that vintage. He was later recruited by Benchmark Capital to join Mark Gainey at Kana Communications as its first C-suite executive to help Kana grow quickly and go public, ultimately attaining a $9B market cap. In total, Paul helped generate over $13B in market capitalization during his operating career.
Paul received his MBA from UC Berkeley, MA from University of Virginia, and BS from James Madison University. Paul is a former president of the Western Association of Venture Capitalists. He has guest lectured on entrepreneurship at Stanford, Harvard, Dartmouth, MIT, University of Virginia, and James Madison University.
Registration is free!
Sign up by filling in the form below. Registrants will receive a confirmation email shortly.